Pneumatics Accessories
90 Degree Rotary Actuator
90 Degree Rotary Actuator
This pneumatic accessory kit includes all the components needed to add 90 degrees of dual acting rotary motion to the GEARS Invention and Design system. This vane style rotary actuator produces dozens of operational cycles from the GEARS-IDS pneumatic reservoir.
Rotary Actuator Component Specifications
Double Acting Rotary Actuator
Torque Range: From 0.5 pound-inch @ 40 psi/56 mNm @ 0.275 MPa To 1.5 pound-inch @100 psi/169 mNm @ 0.69 MPa
Rotation Angle: 90 deg.
Weight: 84g/3 oz.
Over 70 strokes/cycles from 1 pneumatic reservoir!
90 Degree Rotary Actuator Specifications
5/2 Solenoid Valve Component Specifications
Coil Power Consumption: 12 Volt 1 Watt
2 Position
ON: 3.5 milliseconds, OFF: 2 milliseconds
Operating Pressure: 0.7 MPa/100 psi max
Cv 0.19
Weight: 36g/1.2oz.
5/2 Solenoid Valve Specifications
Note: The Rotary Actuator Kit also includes:
(5)Quick Connects to attach tubing
4mm Tubing
Y Connector
Exhaust Muffler (Protects against dust infiltration)
The Gears-IDS exclusive Rotary Pneumatic Bracket. This 0.090" thick, 5052 aluminum mounting bracket accepts any of the SMC NCRB1_5 series rotary actuators.
These components can be used simultaneously with the standard pneumatic system that is included with the GEARS-IDS kit.
Shipping Weight: 12 oz.
Kit Components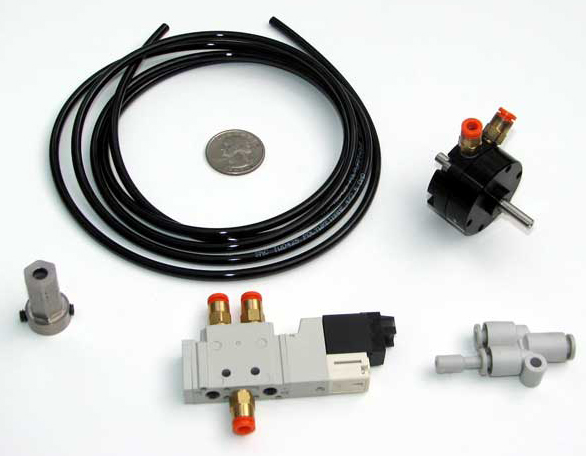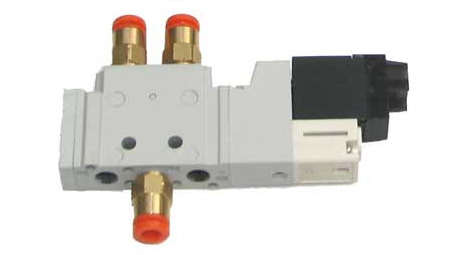 5/2 Solenoid Valve Component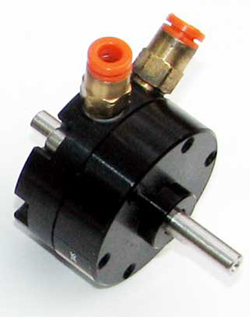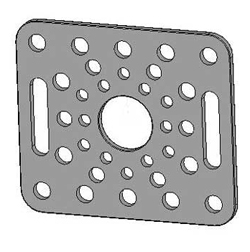 Rotary Actuator and Gears-IDS exclusive Rotary Pneumatic Bracket.