Products
Heavy Metal Chassis (HMC)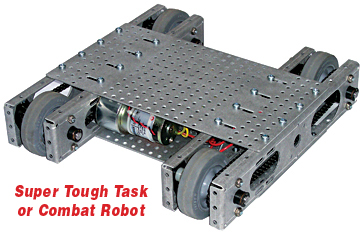 Get your students out of the toy store and into the real world of engineering.
Pound for pound, the GEARS-HMC is the Worlds Toughest Educational Robot Chassis and can support 200 lbs standing weight.
GEARS-HMC is an ideal choice for start-up Engineering Education Classrooms as well as for Mature Robotic Programs. It is offered with either a standard chain drive or with an optional belt drive.
The GEARS-HMC is built to withstand the demands of classrooms, summer camps, engineering experiments, and even combat robotics!
The GEARS-HMC is the only Engineering Education Chassis that uses components this real and rugged:
GEARS-HMC offers these educational advantages:
Fast and simple construction (Avgerage platform construction time: 3 students, 2 class periods)
GEARS products integrate easily with existing construction kit components and control systems including LEGO, NXT®, VEX® Parallax®, etc.
® SolidWorks is a registered trademark of SolidWorks Corp.
For more information about the GEARS-HMC, please contact sales@depcollc.com.
HMC Combat Robots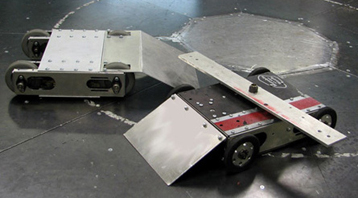 Three HMC Versions Available
1. HMC Standard
This Universal Robot Chassis is designed for the rigors of the classroom, summer camps, workshops, or even combat robot competitions. Heavy metal allows more time for programming and integrating sensors and accessories.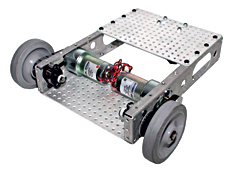 2. HMC-Lite
Easy to assemble, HMC-Lite has a 2-wheel, belt-drive system. A third wheel provides ultimate maneuverability. It has a 13" wheel base, heavy gauge aluminum, steel swivel caster, 4" rubber wheels, 3/8" axles, flanged bronze bearings, and competition all-metal gearhead motors. Learn more.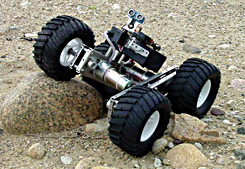 3. H-MAC Articulating Robot
If you want to explore the outdoors with your robot, H-MAC will take you there. Endowed with the same rugged components as its siblings, H-MAC has an articulating body that lets it travel over the most difficult terrain. Learn more.
---
Heavy Metal Chassis Supports 200 lbs Standing Weight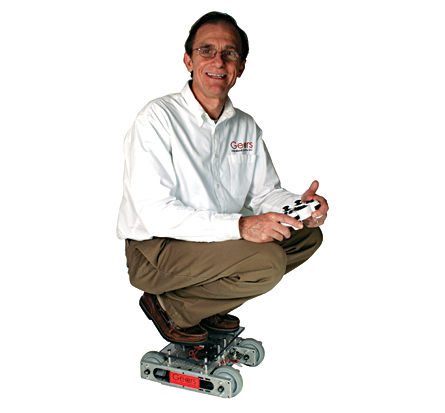 Weight: @ 10 lbs. Can be reduced to 9 lbs with timing pulley option.
Standing Weight Capacity: 200 lbs (That's right, 200 lbs!)
Overall Length, Width, and Height: 13" x 13" x 3"
Wheel Base: 10 inches
Tire Diameter: 3 inches
Construction Guide Documentation
Complete construction guidelines:
Heavy Metal Chassis Chain Drive Construction Guide
Heavy Metal Chassis Belt Drive Construction Guide
Heavy Metal Chassis Lite Belt Drive Construction Guide
Heavy Metal Articulating Chassis Construction Guide

Download Heavy Metal Chassis Intro PDF:
Heavy Metal Chassis Introduction
HMC Accessories
HMC Timing Pulley Kit
Shipping Weight: @ 1.75 lbs.
The timing pulley kit consists of:
6pcs-24T, XL, Industrial Grade aluminum pulleys with 3/8" bore, 3/32" key broach, and (2) set screws.
2pcs-14T, XL, Industrial Grade aluminum pulleys with 1/4" smooth bore and set screw.
2pcs. XL neoprene/fiberglass primary drive belts
2pcs. XL neoprene/fiberglass secondary drive belts
2pcs. 3/8" bore x 5/8" long nylon spacer washers
Download a one page illustrated manual showing assembly details for the HMC timing pulley kit.
Download a complete HMC construction manual that illustrates specific assembly details for replacing the HMC heavy duty chain drive with the lighter, quieter XL timing pulley kit.