DC Motor Dynamometer
Use the Gears-IDS Invention and Design System to build a DC Motor Dynamometer.
Engineering and technology students can use this test stand to measure and calculate the torque, current draw and rpm of the gear head motors included in the GEARS-IDS Kit. This information can be used to determine the forces generated by drivetrains and mechanisms that you and your students design.
Download a spreadsheet that you can use to determine drive train performance based on the results of motor test data obtained from using the GEARS-IDS DC Motor Dynamometer.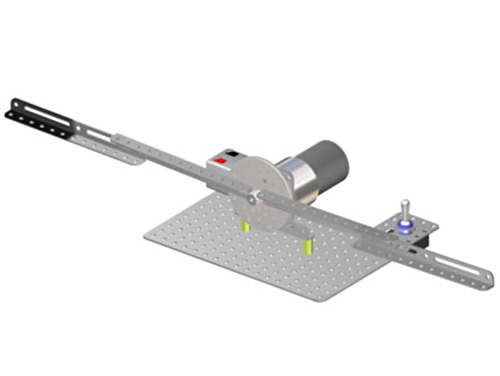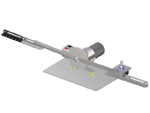 GEARS-IDS Project Description Document of the Dynamometer
This document illustrates and describes how to use the GEARS-IDS components to construct an easy to use battery and motor test stand.